Garats HaY Branch New Website
After many hours of hard graft, sweat and tears, the 'Y' Services (Garats HaY) Branch of the Royal British Legion has a brand new website!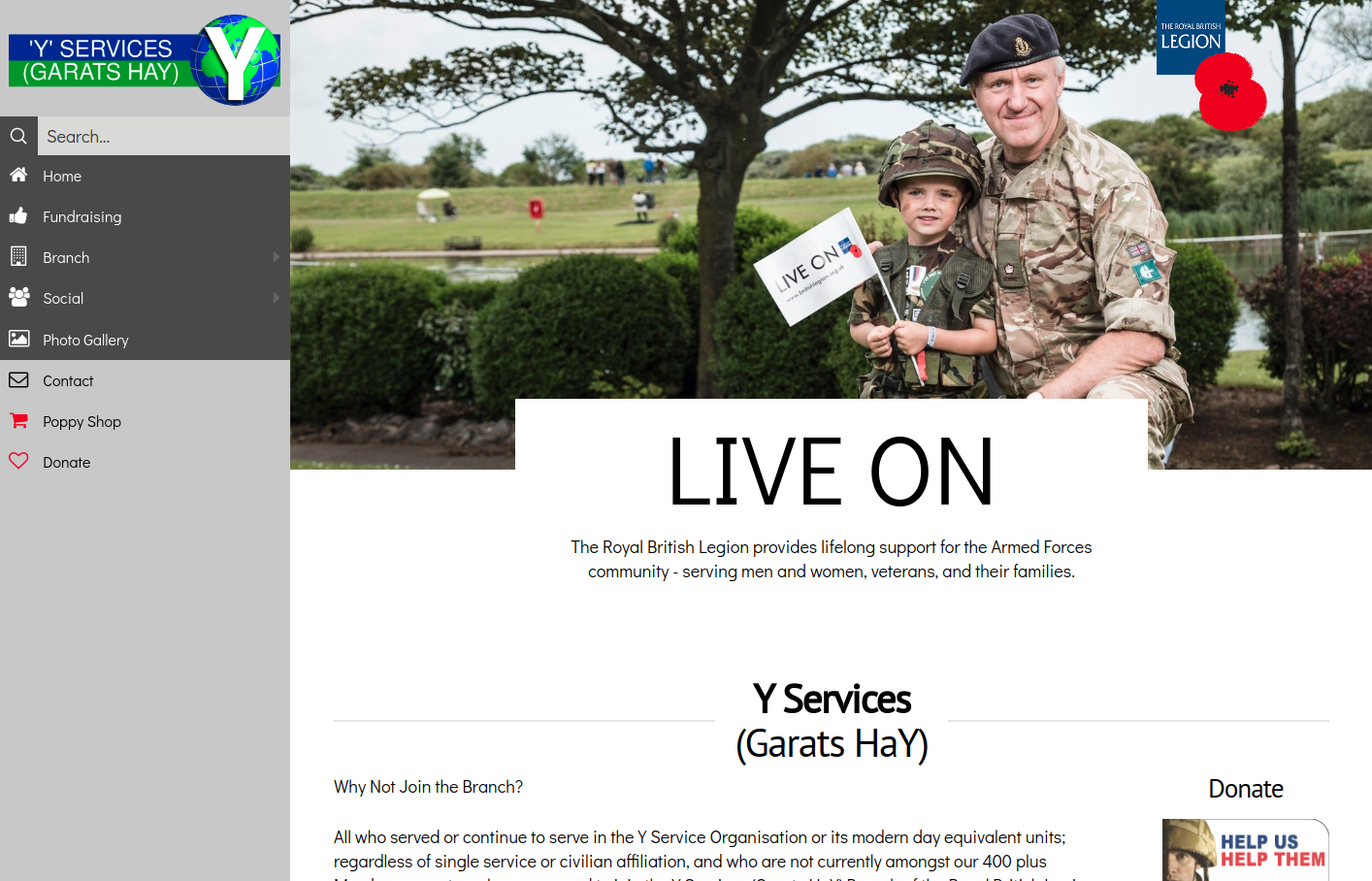 6 months ago, the committee decided that the Branch website could be used to better effect. Modern web technologies allow for faster communication and are able to let people keep in touch much more easily no matter where they are in the world.
Decisions were taken and a new website format was proposed.
The aim of the site is to promote the Branch and to allow it's members to keep up to date on news and events. The site is set up to allow members to communicate with each other in a safe environment.
Along with the broadcast of news and events there is an area where discussions and conversations can take place - a forum of sorts.
Let's take a look at some of the new features:
An updated logo. A higher resolution logo for the branch has been designed.
Fundraising; an area where fundraising events can be showcased and advertised.
Branch; here are all the pages about the 'Y' Services branch itself. It's history, AGM minutes and the latest news.
Social; the newest part of the site - a community area where members can get together and discuss all things 'Y' Services. The 'Find a Friend' area is also here for those looking for old pals. To gain access to the discussions you'll need an invite. It's open to Branch members only and the best way of inviting you in is yet to be determined. Keep an eye on you email inbox for a special invite!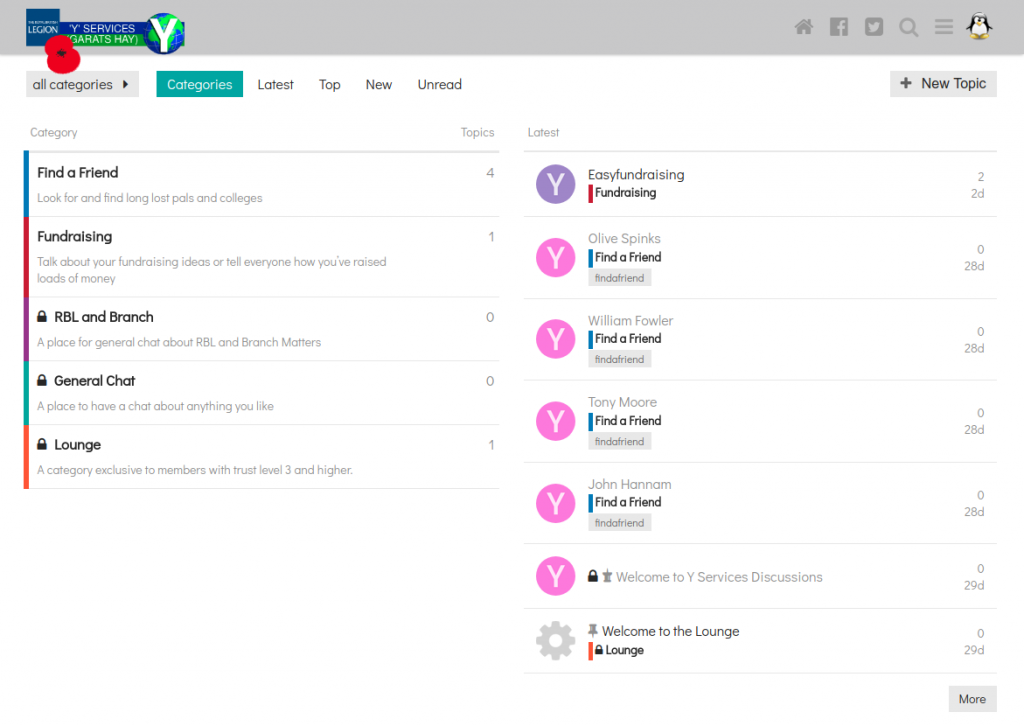 Photo Gallery; take a look at events and memories.
Contact; a small form for anyone to get in touch with the Branch if there are any questions or comments.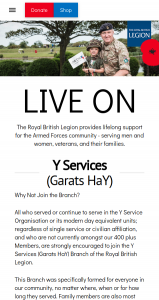 The site is also 'mobile ready' meaning not only can you view the site on your computer, but it works great on your smartphone/device of choice.
We hope you like the new site and if you have any comments please do let us know using the contact form - It goes straight into Dave's (webmaster) inbox.
See you all in the discussions!